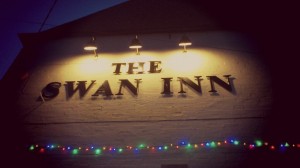 Two Stages of live music at The Swan Inn Beer festival in Milton, South Derbyshire, DE65 6EF.
In support of the Derbyshire, Leicestershire, Rutland Air Ambulance.
The beer festival runs from 16th-18th August with live music and BBQ on Saturday 17th Aug.
FREE Entry, but please bring donations for the buckets.
Last year was the festival's 10th Anniversary and the main stage was recorded for posterity by Piggyback Studios. This year, a compilation CD of the bands called "Only in Milton…" will be on sale with all profits donated to the DLR Air Ambulance. The CD and digital download is being released on Stuck Records and has been made possible by Executive Producer and Festival Organiser Jason Walton and Co-Producer Chris White.
ThE MaRcH
Stargazey
Lady and the Tramp
Blue Iguanas
Gardina
Allergic 2 Chaeze
…plus more TBC
For further details, visit:
Piggyback Studios
The Swann Inn, Milton
DLR Air Ambulance
Join the Facebook event here
In Support of: