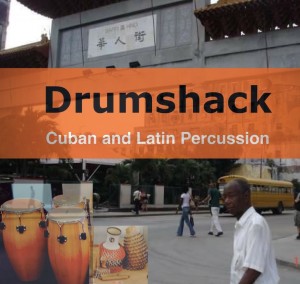 Derby Drumshack:
A 4-hour workshop in afro-cuban song and percussion with Adrian Waters.
Tickets: £19
Venue: St Paul's Church Hall, DE1 3RT (unless stated otherwise)

Future Dates:
Sun 5th June, 11am-3pm at The Red Lion in Leek with optional performance from 3:30pm.

Places must be reserved and paid for in advance by emailing:
Details on how to pay will be sent to you by email once you have reserved your place.
---
These ongoing workshops will focus on developing conga technique; understanding clave and understanding rhythmic concepts of percussion parts and songs for Havana style Rumba Guaguanco, Rumba Columbia and Yambu. There will also be opportunities to learn other traditional and ritualistic afro-cuban music forms as well as some popular and carnival styles.
With an interest in West African, Caribbean and Latin music, Adrian Waters practices, performs and teaches a variety of percussion instruments and traditions with a particular passion for Cuban Rumba. He has studied under the direction of Raz from One Voice Music, Christian Weaver of La Timbala and in Havana under the tutelage of Chaguito, Amado from Clave Y Guaguanco and Giovani of Rumberos de Cuba. Ade currently performs regularly with salsa band "July Julay and the Mambo Kings" and a new fusion project called "Afro-Brew"
Join Drumshack, Congas, Percussion, Song and Dance on Facebook for up-to-date news
Derby Drumshack is delivered by Adrian Waters and Drumshack. It is supported in Derbyshire by Piggyback Studios.